不愿搭乘传统迈阿密机场班车或出租车,想尝试其他出行方式?无论您要从迈阿密机场前往南海滩,还是从海洋大道前往迈阿密国际机场 (MIA),都可以使用您熟悉的优步应用叫车前往目的地。只需轻点一键,即可叫车往返MIA。
迈阿密, 佛罗里达州 33126
+1 305-876-7000
立即通过优步平台预约行程,按计划前往迈阿密国际机场。您可以在航班起飞前 90 天内随时预约行程。
立刻轻触按钮,即可在全球 700 多个主要枢纽机场预约接送机服务。
让乘客端和合作车主为您处理行程琐事,在陌生城市轻松出行。
即使初到某地,您也可以使用实时定价、无现金付款等您最喜爱的功能。
准备好后,随时打开优步应用,叫车前往目的地。请根据同行人数和行李数量选择往返迈阿密机场的合适车辆。
您可以直接在乘客端中查看前往迈阿密国际机场 (MIA) 上车地点的路线说明。
从楼下的到达层或出发层出来,前往迈阿密机场的所有上车地点。
在到达层,共享出行上车地点位于中间的内侧路边。
在乘客端中选择您的航站楼和迈阿密国际机场 (MIA) 上车地点。请注意:上车地点不一定在距您最近的出口。
乘客端中将显示司机姓名、车牌号和车辆颜色。上车前,请验证您的行程。如果您找不到司机,请通过乘客端与其联系。
迈阿密机场有 6 座航站楼,共 131 个登机口。几乎所有航站楼(除 G 航站楼以外)都能处理国际到达业务。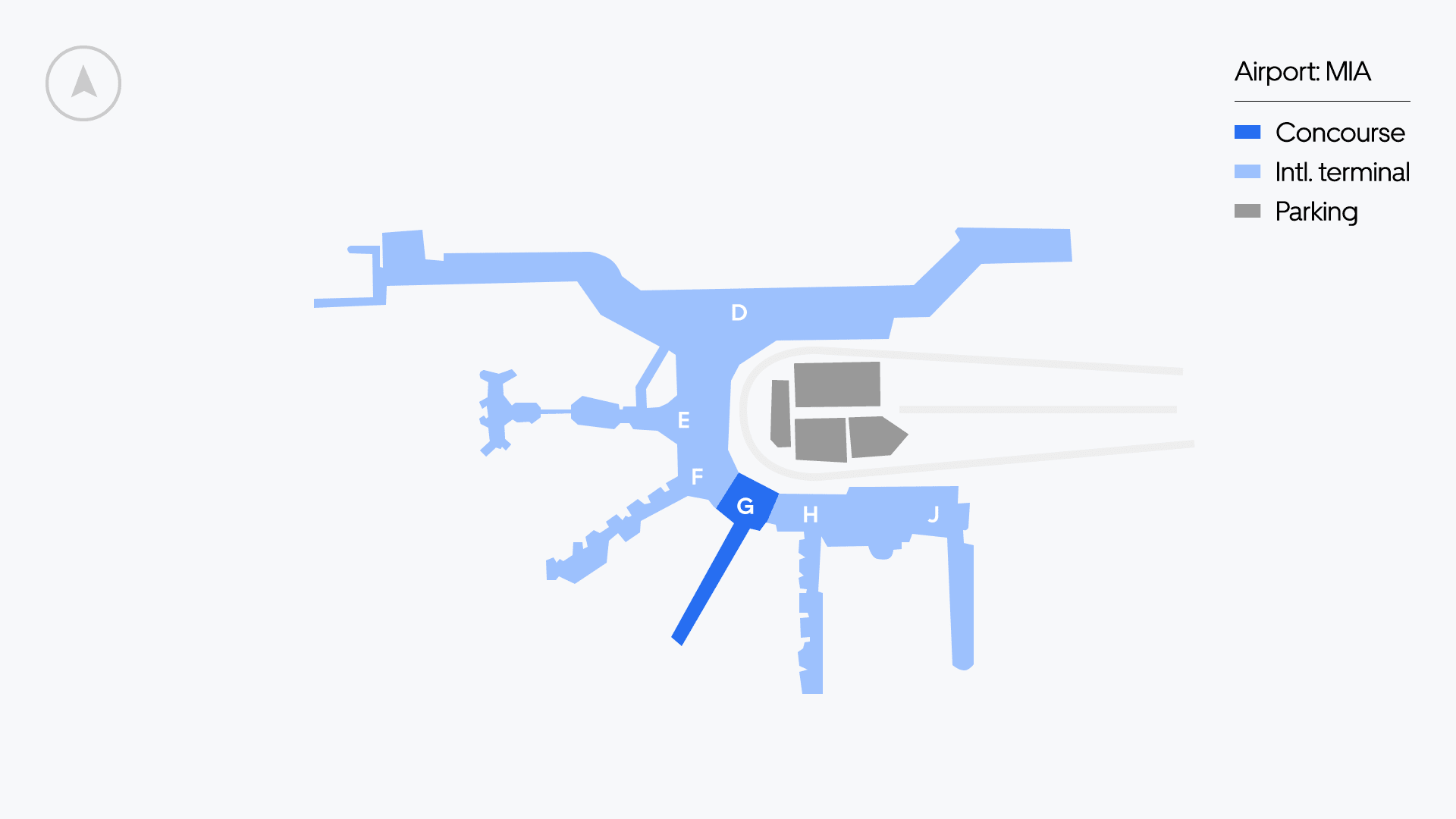 Do drivers using Uber pick up at MIA?

搭乘优步前往迈阿密国际机场 (MIA) 的费用是多少?

The cost of an Uber trip to (or from) MIA depends on factors that include the type of ride you request, the estimated length and duration of the trip, tolls, and current demand for rides.

You can see an estimate of the price before you request by going here and entering your pickup spot and destination. Then when you request a ride you'll see your actual price in the app based on real-time factors.

使用优步机场接载服务时,我在哪里与合作车主见面?

上车地点可能取决于您预约的行程类型以及机场的规模。请按照乘客端中的路线说明前往上车地点,与司机见面。您还可以根据指示牌前往机场内指定的网约车上下车区域。

如果您找不到司机,请通过乘客端联系对方。
Miami International Airport (MIA) is the 12th-busiest airport in the US based on passenger traffic, serving more than 44 million travelers annually. Located 8 miles (13 kilometers) from downtown Miami, the airport is about a 25-minute drive in ideal road and traffic conditions.
Miami Airport terminals
MIA Airport has 3 main terminals: North Terminal, Central Terminal, and South Terminal. Each terminal houses concourses for the different boarding gates. Miami Airport lounges are located in all terminals. You can plan your trip using the information below.
MIA North Terminal (D Concourse)
American
British Airways
Centurion Lounge
American Airlines Admirals Club
MIA Central Terminal (E, F, and G concourses)
Aer Lingus
Aeroflot
Air Europa
Air Italy
Aruba
Avior
BoA
Cayman
Finnair
Flair
Frontier
Iberia
Interjet
Qatar
Spirit
Sun Country
Surinam Airways
Swift Air
TAP Air Portugal
TUI fly
United
Volaris
WestJet
World Atlantic
XL Airways France
Club America
MIA South Terminal (H and J Concourses)
Aerolíneas Argentinas
Aeroméxico
Air Canada
Air France
Alitalia
Austrian
Avianca
Bahamasair
Caribbean Airlines
Copa
Delta
El Al
GOL
KLM
LATAM
Lufthansa
Miami Air
SAS
Spirit
Sunwing
SWISS
Turkish
Virgin Atlantic
Viva Air
Avianca VIP Lounge
Delta Sky Club
VIP Lounge Miami
MIA international terminal
Miami Airport international flights depart from all 3 terminals. MIA Airport offers nonstop flights to 107 international destinations.
Dining at Miami Airport
There are more than 130 Miami Airport food and beverage destinations across all of MIA's terminals and concourses. From fast-food chains to restaurants and cafes serving international cuisine, travelers have a variety of dining places to choose from. MIA Airport restaurants with table-service options are located throughout the terminals.
Getting around Miami Airport
The MIA Mover, an automated people mover system, provides Miami Airport transportation to passengers between Miami International Airport's main terminal building and the Miami Intermodal Center (MIC). The MIA Mover is one of the Miami Airport shuttles operating at the airport. Another is the Skytrain, which operates within Concourse D.
Things to do at Miami Airport
Miami Airport hosts art throughout the airport terminals, including several art galleries and exhibits. The airport is also home to an interactive children's play area called Plane Fun, located in Concourse E near Gate E5 and accessible from Concourse D. For adults, spas are located on the 2nd level of South Terminal H and on the 2nd level of South Terminal J, offering pedicures, manicures, and massages.
Currency exchange at Miami Airport
Miami Airport currency exchange offices are located in Concourse D (East), Concourse E, Concourse F, Concourse G, and Concourse H.
Hotels near Miami Airport
Whether you have a layover or an overnight flight delay, or you need a place to stay for a visit near MIA, there are more than 40 hotels or accommodations nearby.
Points of interest near Miami Airport
Collins Avenue
Key Biscayne
Miami Design District
South Beach
South Pointe Pier
Virginia Key
Find more information about Miami Airport here.
此网页包含第三方网站提供的信息。此类信息不受优步控制,且可能不时变更或更新。本页面中与优步或其业务运营无直接关联的任何信息均仅供参考,绝不应作为行事依据,也绝不应解释或认定为优步对此处所含信息提供任何类型的明示或默示保证。具体的要求和功能因国家、地区和城市而异。