想尋找 拉瓜地亞機場 傳統穿梭巴士或的士以外的交通選擇?不論從拉瓜地亞機場 (LGA) 前往帝國大廈,還是從中央公園前往機場,你都可隨時透過熟悉的 Uber App 預約行程。一按即可叫車往返 LGA。
Queens, NY 11371
+1 718-533-3400
立即透過 Uber 預約前往拉瓜地亞機場的行程,使計劃更周全。你可以在航班出發前最多 90 日預約行程,任何日子、任何時間均可。
只需點按按鈕,即可在 700 多個主要機場使用交通服務。
讓 Uber App 和司機夥伴為你包辦交通瑣事,就算身處陌生城市,亦能自在出行。
即使身處新環境,你仍可找到愛用的功能,包括即時定價和無現金付款等。
當你準備就緒後,請打開 Uber App 預約行程前往目的地。根據同行人數和行李數量,選擇最適合你往返拉瓜迪亞機場 (LGA) 的交通選擇。
For Terminal A, head outside from arrivals or baggage claim. This is where Uber drivers at LGA meet travelers for pickup.
For Terminal B, follow the green "Car Services" signs and proceed through the pedestrian walkway to Level 2 of the Terminal B parking garage. Please wait for your driver in the designated lane.
For Terminals C, head outside from baggage claim. Please wait for your rideshare driver in the designated lane.
請按 App 指示前往拉瓜迪亞機場 (LGA) 指定上車地點。請注意:此地點未必位於最接近你的出口。App 會顯示司機姓名、車牌號碼和車輛顏色。上車前請核實你的行程。如果找不到司機,請透過 App 聯絡對方。
LGA is one of the 3 airports that serve New York City. It has 3 terminals (A, B, and C).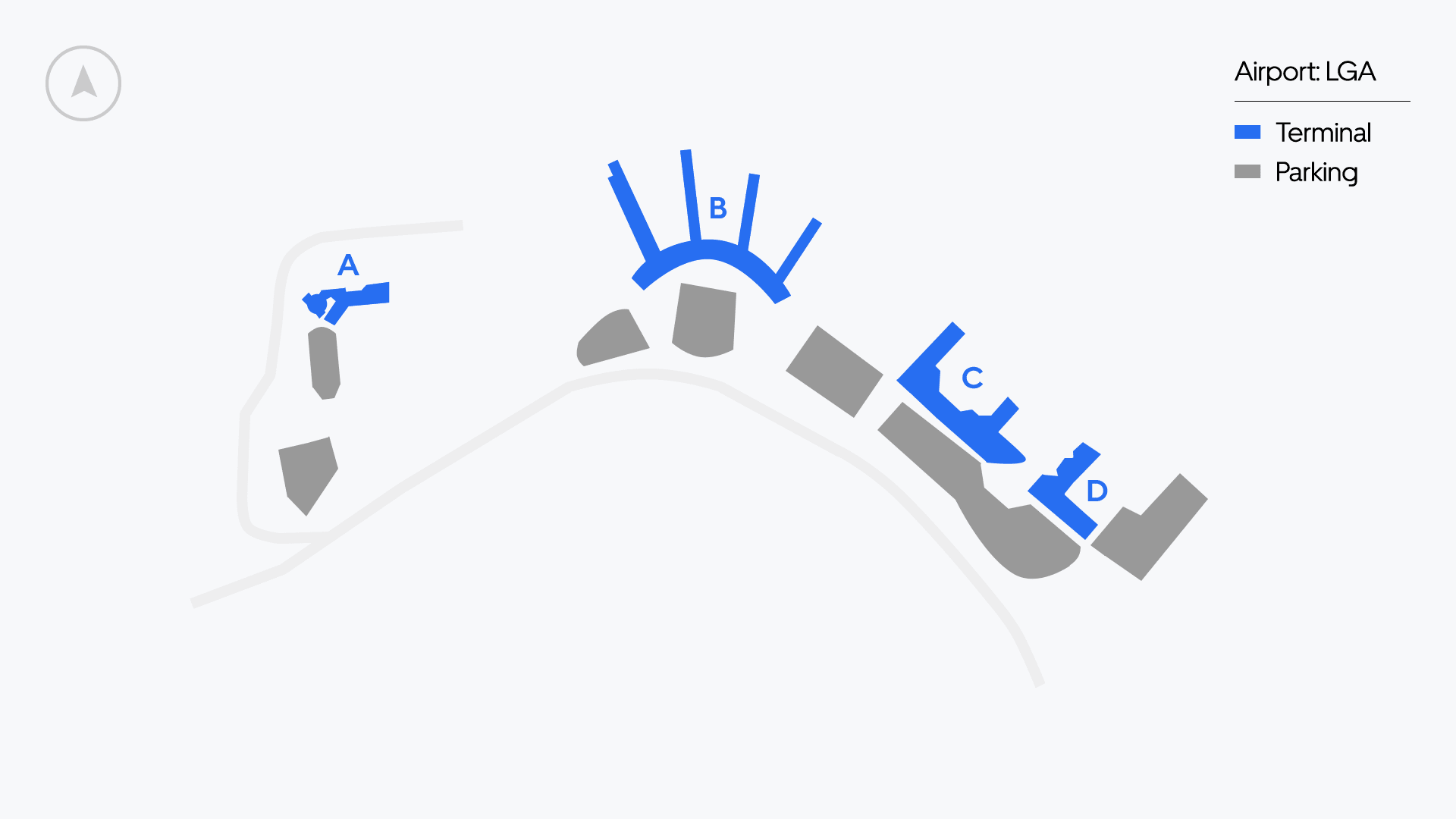 Do drivers using Uber pick up at LGA?

乘搭 Uber 前往拉瓜地亞機場 (LGA) 的費用是多少?

The cost of an Uber trip to (or from) LGA depends on factors that include the type of ride you request, the estimated length and duration of the trip, tolls, and current demand for rides.

You can see an estimate of the price before you request by going here and entering your pickup spot and destination. Then when you request a ride you'll see your actual price in the app based on real-time factors.

我應在機場的哪個位置與司機會合?

Pickup locations may depend on the type of ride you request and the size of the airport. Follow the instructions in the app about where to meet your driver. You can also look for signs that point to designated airport rideshare zones.

If you can't find your driver, contact them through the app.
LaGuardia Airport is the 12th-busiest airport in the US, serving more than 29 million passengers annually. It is located in Queens, New York, about 9 miles (15 kilometers) from Midtown Manhattan, an 18-minute drive in normal road conditions.
LaGuardia Airport terminals
LGA Airport has 4 terminals: A, B, and C. LaGuardia does not serve international flights, as there is no border control facility at the airport. LaGuardia Airport lounges are located throughout the airport. You can plan your trip using the information below.
LGA Terminal A
LGA Terminal B
Air Canada
American
American Shuttle
JetBlue
Southwest
United
Air Canada Maple Leaf Lounge
American Airlines Admirals Club
The Centurion Lounge
United Club
LGA Terminal C
Delta
Delta Shuttle
Frontier
Spirit
WestJet
Delta Sky Club
Dining at LaGuardia Airport
LaGuardia Airport has an extensive selection of dining options across all terminals. Its 70-plus dining destinations range from major fast-food outlets to table-service restaurants. Two LaGuardia Airport food courts are located in Terminal B, and food halls are located in Terminals C.
Getting around LaGuardia Airport
LaGuardia has a complimentary shuttle bus service to transport passengers between terminals and to parking lots and car service pickup. LaGuardia Airport shuttle stops are located throughout the airport, and buses run every 8 to 10 minutes at peak times.
Things to do at LaGuardia Airport
LaGuardia Airport shops and boutiques are located throughout the airport, with a range of options including fashion and electronics. Spas can be found in Terminals B and C. .
Currency exchange at LaGuardia Airport
There are no currency exchange facilities at LGA. ATMs, however, are located throughout the airport.
Hotels near LaGuardia Airport
Whether you have a layover or an overnight flight delay, or you need a place to stay for a visit near LGA, there are many hotels and accommodations nearby.
Points of interest near LaGuardia Airport
Broadway and the Theater District
Central Park
Empire State Building
Statue of Liberty and Ellis Island
Find more information about LaGuardia Airport here.
此頁面包括並非由 Uber 管理的第三方網站資訊,而這些資訊可能會定期更改或更新。本頁面內與 Uber 或其營運並無直接關係的任何資訊均僅供參考,無論如何均不應依賴、解釋或詮釋此等資訊,藉以對本頁面所包括的資訊作出任何類型 (不論明示或隱含) 的保證。部分規定及功能會因所在國家、地區及城市而異。