US

|

Sep 21, 2015
UberMilitary Partner Spotlight: Bilal
Written by
Meet Bilal of Cleveland, Ohio:
He's done it all. A proud father of 5 and native of Cleveland, Ohio, Bilal served our country in the military for just over five and a half years, and not surprisingly he's also one of Uber Cleveland's top partners. With comments like, "Fantastic Ride!", "Awesome driver, one of Uber's best!", and "awesome tunes", it's clear that Bilal goes above and beyond for his riders.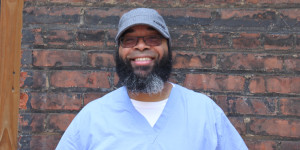 Bilal started driving in July of 2014 after spotting an ad on Facebook. This Cleveland sports enthusiast wasted no time getting behind the wheel in anticipation of a busy sports season. Nearly 1,700 trips later, we caught up with Bilal to learn about his amazing past.
Bilal's first tour of military duty was spent in Pensacola, Florida where he worked in the labor ward for 6 months, followed by the next 6 with newborns. He then traveled across the country to attend ENT (Otolaryngology) school in sunny San Diego, California at the Naval School of Health Science on the Balboa main campus. After one year, Bilal returned to the east coast – Jacksonville, North Carolina – on the Marine Corps Base Camp Lejeune, where he finished his contract with the ENT department. His last and final stop took him to the Persian Gulf where he spent the remainder of his time.
In 2006, Bilal was one of 12 chosen out of 33,000 to compete on the hit show, "Amazing Race"!
Without a doubt, Bilal feels that having the opportunity to work with many different personalities in his previous experiences has helped him develop a customer-centric mentality – always striving to help those around him in whatever way he can.
Back home in Cleveland, Bilal works full time at the Veterans Affairs hospital and drives on uberXL and uberSELECT on the weekends. He's "thankful for Uber and the flexibility he has while getting to be his own boss."
We're excited Bilal is back home in Cleveland. Remember to say hello if you join him on his next journey around town!