US

|

Jul 18, 2013
Stay Uber Cool in Houston
Written by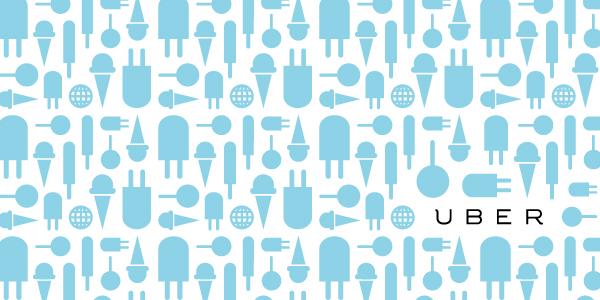 Houston, we have some exciting news for you.  No, we're not able to bring Uber service to Houston quite yet (we hear you loud and clear – you want Uber in Houston!). But even though we can't yet move you around in Uber style, tomorrow we are giving you one more reason to feel the #UberHoustonLove.
Get ready – tomorrow, for one day only, Uber will be delivering on-demand ice cream in over 30 cities around the world – including Houston! That's right – via the Uber app on your smartphone, you'll be able to order up some sweet treats and Uber swag for you and 3 of your friends from three of your favorite local ice cream trucks. What's even more exciting? Some lucky Uber fans will get their ice cream delivered by none other than Texans linebacker Brooks Reed!
New to Uber? Download the app here and order away. Supply will be limited, so if your order doesn't go through at first, keep trying!
We'll have trucks roaming Downtown, Midtown and Galleria, so beat the heat and order up your on-demand ice cream on Friday July 19 from 11am-6pm. And don't forget to follow the action @Uber_Houston.
Wondering why we can deliver your sweet ice cream and not your sweet ride? We are too – and that's why we're working on changing out some antiquated regulations that block consumer choice in H Town. Nearly 3,000 supporters have signed the petition demanding Uber in Houston. If you haven't signed yet, now is your chance!
Here's how your ice cream delivery will work:
From 11am to 6pm on Friday July 19, you'll be able to request an ice cream truck to your location via the "Ice Cream" option in the Uber app.
To request an ice cream truck, move your slider to the cone, set your location, and tap to confirm your request for some scoops.
Once your request is confirmed, you'll see your truck approaching on the map.
For just $10, your ice cream truck will arrive minutes later, bringing a bundle of summer treats to you and 3 of your friends while showering you with sweet Uber swag including tank tops, shades, stickers, and more.
Demand will be high and it might take a few tries so if your request doesn't go through at first, keep trying! We'll be delivering as much ice cream as we can.
Here at Uber, we're all about making life easier for you. So stay inside that cool A/C and order up your #ubericecream.