US

|

Nov 16, 2015
Helping Drivers Reach Their Destinations
Written by
For our partners, driving with Uber means having the freedom to set their own schedules. The reasons people drive are as diverse as the individuals themselves. Some drive to supplement existing income, others drive to save up for a vacation or to pay off a student loan–-and when and where drivers choose to log onto to the Uber platform varies just as much.
That's why we're introducing a new feature that enables drivers to tell Uber where they're heading so that we can find trips on their way.
Starting this week in the Bay Area, drivers will be able to set their destination twice a day when they want to be matched only with riders traveling in a similar direction. Whether it's commuting to the areas where rides are needed most, driving back home at the end of the day, or running errands around town, drivers can set their destination to earn fares that are along their route.
All Uber trip requests that a driver would normally receive—whether it's uberPOOL, uberX, or another ride option—can be matched so long as it's in the direction of the driver's destination. It's a great way to earn that last fare of the day heading toward home.
Drivers can set a destination in 3 quick steps:
1. Tap the clipboard icon in the top corner of the app
 2. Select a saved location or search for a new address
 3. Start driving toward the destination—Uber will automatically filter requests for trips along the way
We'll be testing this feature over the next few weeks in the Bay Area and are looking to bring this feature to other large markets soon.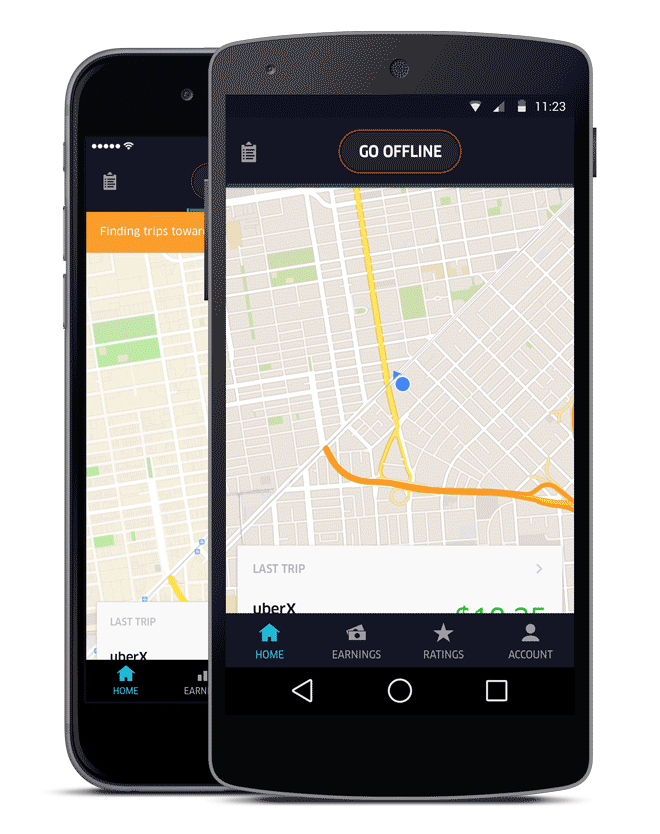 Learn more about delivery driving jobs vs. Uber.