US

|

Feb 24, 2015
Celebrating Black History Month
Written by
Although there are only a few more days remaining in Black History Month, the celebration is certainly still alive and well in and around DFW! There are many events within the area that are acknowledging the history, the culture, and the lives of African Americans influencers both past and present. Here are a few ways you can join in the celebration: 
The Revolution | Texas Theatre
To conclude another successful Black History Month in DFW, there will be a great event at the Texas Theatre. The Revolution, by local artist Justin Adu, will be honoring 28 local African Americans. Adu hopes that his project will not only bring light to how African Americans are portrayed in the media, but also honor African Americans that have positively influenced the culture. Stop by the Texas Theatre for a free viewing of this project on Wednesday, March 4th at 6:30pm.
African American Museum | Fair Park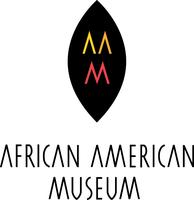 A truly one-of-a-kind attraction, this local museum has an excellent display of African American full of rich history, culture, and art. Head on over to the African American Museum, located in Fair Park, and get a discounted ride – on us! We have partnered with the African American Museum for the month, and are offering rides to and from the museum at 30% off. Enter the promo code "AAMDAL" before you head down to the museum.
The Big Dinner | UTD Student Union
Join UT Dallas for an evening full of live performances, great soul food from Sweet Georgia Brown, and a movie showing. This celebration will be held in the Student Union but has been postponed to a later date, due to the crazy weather this week. Keep an eye out for an updated event schedule – You won't want to miss it!
Recognize this year's Black History Month all throughout DFW by celebrating, learning about, and honoring those who made our world what it is today. If you have an opportunity you'd like us to celebrate with you, let us know here – we'd love to be a part of your event!
Saddle Up, Uber On,
Uber DFW Team