US

|

Feb 25, 2017
A Taste of History
Written by
African American culinary traditions and flavors have influenced the way Americans eat, from the introduction of okra to the fine Southern tradition of gumbo.
Throughout Black History Month, we're celebrating African American culture by introducing you to some of the country's best black chefs. Below, they share how making food has helped connect them to their communities and why food is one of the best (and most fun) ways to learn about a culture.  
Be sure to taste some of their signature dishes: We're helping each chef share their inspired flavors through UberEATS. On the dates below, open the app and select the Black History Month banner to place an order (delivery range will be limited, so if you don't see the banner that means you're out of the offer's coverage area). Proceeds* from the meal and booking fee will go to local charities in each city.
Atlanta, GA – Chef Todd Richards
"American food and southern food are historically rich in African American cookery–the way spices are interpreted, the way that vegetables are grown and seasoned–it has always been a cornerstone of flavor and cultural richness. " 
Meal available February 27 – March 1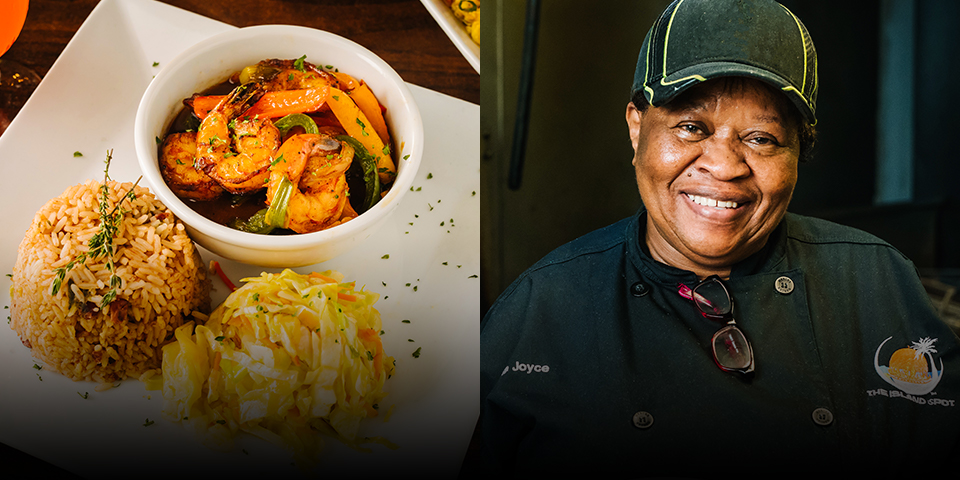 Dallas, TX – Chef Mamma Joyce and Richard Thomas
"The main reason we created this restaurant was to share our culture through food. We want people to know more about the history of the Jamaica through authentic Jamaican food by creating an eating experience. On our placemats, we have definitions of different ingredients that we use in our dishes and we have family photos from Jamaica throughout the restaurant." – Richard Thomas
Meal available February 26.
"It's about health, health is wealth. We can live longer and be stronger, and Litehouse was created because of those things." 
Meal available February 26.
New Orleans, LA – Chef Greg Tillery
"When it comes down to my business, I treat it as an establishment for my community. Like it's my home, I open up my restaurant to people and I treat them like family."
Meal available February 16
San Francisco, CA – Chef Marco Senghor
"In my food, you can taste the flavors and the taste of Africa. It makes me feel proud to share the taste of my country with people of the world. We've always said this dish makes people happy because it's named after a place in Senegal where it's very green. It gets lots of rain so it has lots of flowers and trees. It's beautiful."
Meal available February 26
Washington, D.C. – Virginia Ali
"I think that Black History Month is really the perfect time for us to teach our young people about our history. During the early years, [Ben's] was a place where everybody came. Any old evening you could walk in and you might see Cab Calloway or Duke Ellington or Nat King Cole, Dr. Martin Luther King. Rarely did folks come in here and not run into so many friends and neighbors that they knew."
Meal available February 26
*Donation to charity of choice will match the amount of total sales – not including tax – of specified Black History Month menu items, along with the booking fee associated with the menu item.