Singapore

|

Jul 4, 2017
Celebrating our 1st Anniversary with Islandwide Coverage!
Written by
From Changi to Jurong, from Woodlands to Sentosa – UberEATS is now available island-wide to deliver to you the right food for right now!
It's amazing how much ground we've covered (literally!) since launching in Singapore's CBD area just a year ago.
Today, with the same convenience and reliability people have come to expect from Uber's technology, UberEATS will enable restaurant partners to get more meals delivered to more customers, quickly and reliably.
We couldn't have done this without the help of our:
Supportive Consumers: Hundreds of thousands of Consumers all over Singapore now turn to UberEATS for the convenience, speed, and affordability of having your food delivered right to your doorstep. Whether it's families wanting a break from preparing your own meal or lining up at the food centre, or making sure children have healthy, delicious options, or even planning a special night in – UberEATS is becoming a real choice for Singapore's hungry foodies.
Dedicated Delivery-Partners: We've since grown to tens of thousands of delivery partners, since launching 12 months ago. More importantly, we are providing "an opportunity to earn at the touch of a button" and empowering workers in unprecedented ways, especially for those unable to get traditional work such as the elderly (Mdm. Teo) or the disabled (Mr. Kamas).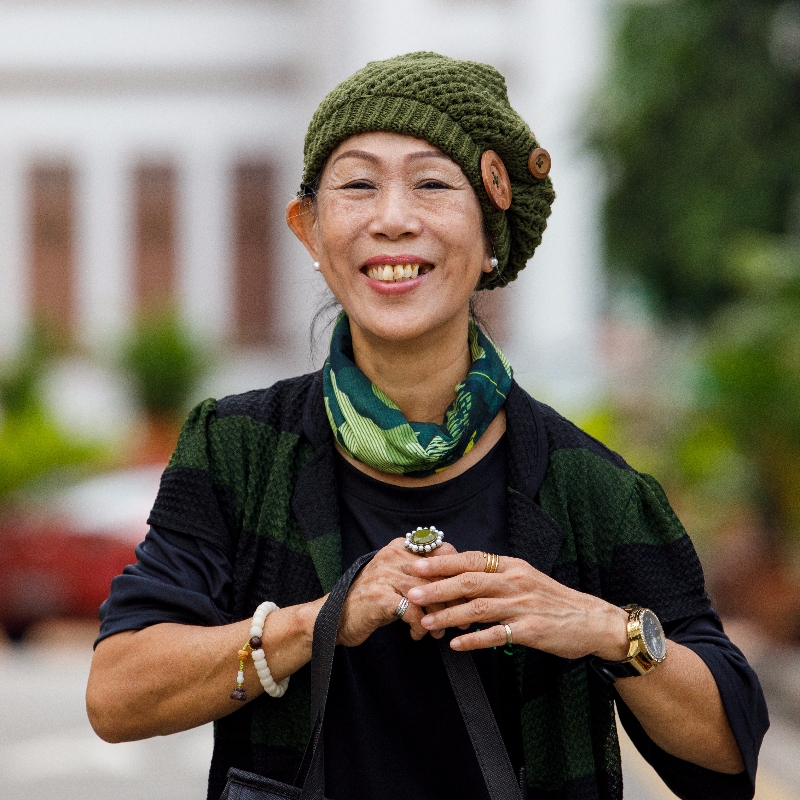 "It is great that UberEATS does not discriminate against the elderly. Age does not determine what you can or cannot do. I am happy to do this for as long as possible because I feel younger and more alert when I move around. The hours are flexible and I get money for exercising. I've also learn a lot of new things and even learnt how to use the GPS and my English has also improved! " – Mdm Teo
"I am really thankful to have UberEATS for having me as a delivery partner. It has helped me a lot – the earnings are good and I get to make a lot of new friends." – Mr Kamas
Amazing Restaurant Partners – We started with 100 at launch. Today, we've grown to about 2,000 restaurants with great cuisines to suit everyone's cravings; whether that's Michelin-starred offerings to local favorites from neighbourhood hidden gems. Singapore's restaurants scene now has a reliable delivery option, effectively expanding their capacity and reach to be able to service a whole new network of potential customers!
"We started with UberEATS when we only had two outlets. Now we have five; with the latest at Joo Chiat Place, which delivers exclusively with UberEATS. UberEATS has helped us reach customers both new and old and increased our overall business by 15%-25%. We have since employed additional manpower to cope with this increase in demand. Our menu has also evolved – we've created more menu options for takeaways, even working on family-sized options such as a family pack of our frozen Indian dessert, Kulfi." – Arif Salahuddin (pictured with daughter, Zara), owner of Bismillah Biryani, Singapore.
We're certainly proud of all that we have achieved together in the past year and are excited for the journey ahead. But what's next?
Now that we've gone "island-wide", it's time to go "island-deep" as we continue to build Singapore's Digital Market to Deliver the Right Food for Right Now!
In the coming year, we're going to be focused on growing the number of restaurant partners available, especially in the heartland areas and will be looking to have more hawker options on UberEATS. At the same time, we have a large group of customers who are families who rely on UberEATS. UberEATS brings smart innovation that makes it easier, more convenient, and less stressful for families to enjoy meals together. Right now, we have over 100 restaurant partners with kids-friendly menu. We hope to expand these offerings further so that parents no longer have to just rely on having pizzas, burger or nuggets delivered to feed their children.
At the end of the day, we want you, from the comfort of your own home, to enjoy requesting affordable healthy choices and local favorites; the right food for right now… at the touch of a button!
To celebrate our 1st anniversary in Singapore, from the 7th to 31st July, we have over 70 outlets across Singapore offering 1-for-1 options in their menu. Crave, tap and eat now with UberEATS!