New Zealand

|

Mar 8, 2017
UberEATS – bringing a taste of Auckland to your door
Written by
The thousands of sails, magnificent harbour and picturesque scenery may get all the fame and glory with visitors to Auckland, but it's the rich, culturally diverse and adventurous dining scene that locals are getting excited about.
Whether it's a new alfresco dining spot, a quirky eatery or a fine dining establishment, Auckland is home to a thriving food scene.
Today, we're excited to say meals from over 70 of the city's top restaurants can now be delivered directly to your door, your office or wherever you happen to be in central Auckland, with the launch of the UberEATS app.
From local favourites such as Best Ugly Bagels, Boy & Bird and &Sushi to fine dining from Molten, and raw organic delights at Little Bird Unbakery to indulgent sweet treats at Miann, meals from Auckland's best restaurants are now just a few taps away.
With hours of operation from 8am to 10pm, seven days a week, local residents can download and open the UberEATS app – available on iOS and Android – to get great food, delivered quickly to their door anywhere in the CBD central Auckland Suburbs. From Ponsonby to Parnell, Newmarket to Eden Park, and everywhere in between.
Check out the app to see if you're in an UberEATS delivery area, and if not rest assured we're expanding soon.
---
And we're offering FREE delivery on the first three orders for all new UberEATS customers using the code AUCKLAND until the end of April.
---
"Auckland's food scene is thriving, from night time street food or artisan cafes and bistros to award-winning restaurants, locals are spoilt for choice when eating out. And now they are spoilt for choice when dining in.
"Today we're super excited to be partnering with Auckland's most popular restaurants, to bring locals their favourite food whenever, and wherever they want. Now the menus of over 70 top restaurants are just a few taps away," – Simon Rossi, General Manager, UberEATS Australia & New Zealand.
UberEATS supports local restaurants
"These days' people are a lot more aware about their health and wellbeing, making a conscious decision to eat better at home. Takeaways are something that hasn't quite caught up yet!
So we're really excited to partner with UberEATS and introduce a truly healthy takeaway option that will leave you feeling nourished and satisfied, while providing the convenience of having it delivered straight to your door," – Megan May, founder of Little Bird Organics & The Unbakery.
"We're really looking forward to  UberEATS getting off the ground in Auckland,    especially now the mornings are getting a little colder (& wetter…)  who doesn't want freshly baked, wood fired Best Ugly Bagels  delivered to their door!   We often serve up a  platter of  bagel  sandwiches to share during our morning meetings and we love that UberEATS  is going to make this a more convenient  option  for other local businesses," – Al Brown, Owner, Best Ugly Bagels.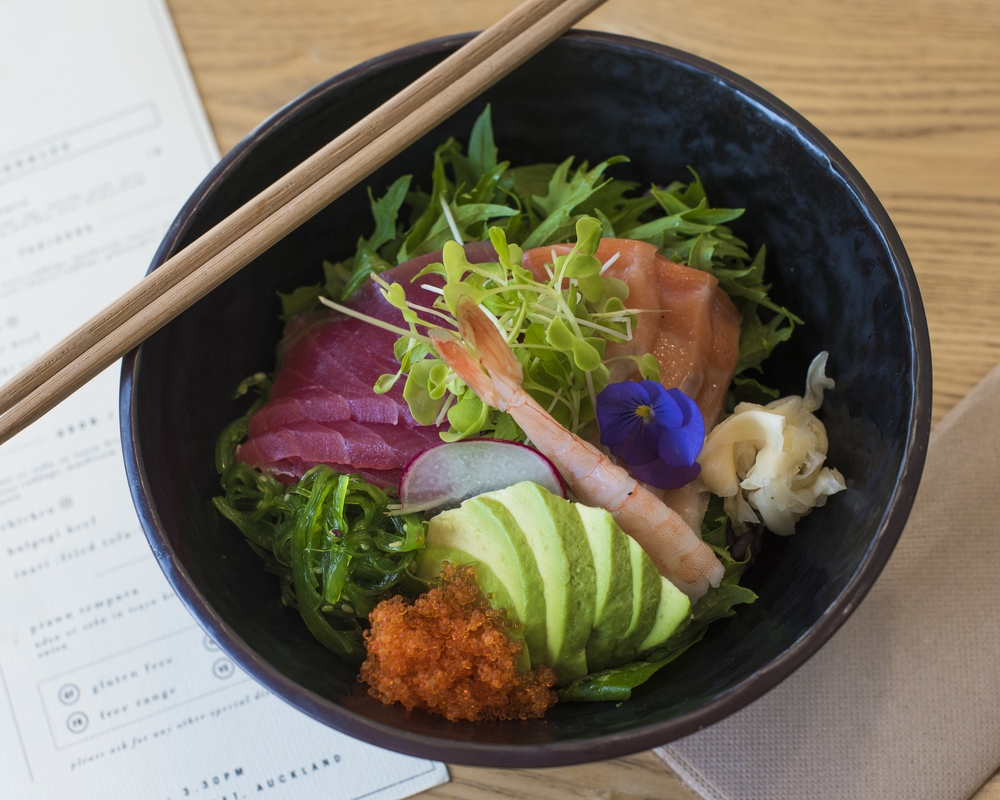 "We're excited that with launching of UberEATS in Auckland, we are able to deliver to areas where we couldn't have before. Now everyone can get &SUSHI delivered to their home and office with few clicks," Jeff Kim, Founder, &SUSHI.
HOW TO ORDER
Download the UberEATS app

– you can sign in using your Uber account or sign up and create a new one.

Tell us where to deliver

– add your home, work, or any other address you'd like.

Get your first three deliveries free

–

simply enter the promo code AUCKLAND (valid until 30 April 2017)

Browse local restaurants

– search for your favourite local restaurant or try something new.

Check out with a tap

– pay with your card on file. And remember, the first three deliveries are free until the end of April if you use the code AUCKLAND.

Track your order

– watch as your order gets picked up and delivered to you.
Know a restaurant that you'd like to see on UberEATS? Send them our signup form.