New Zealand

|

Nov 14, 2015
Save more money this summer with even lower uberX prices!
Written by
This summer, we're dropping uberX prices by a further 10% to make getting around Auckland more affordable than ever before.
This means you could be paying up to 40% less than a taxi in Auckland!
This price cut helps ensure uberX remains the most affordable and reliable way to get around Auckland, whether that's a short dash across town or a ride out to the airport.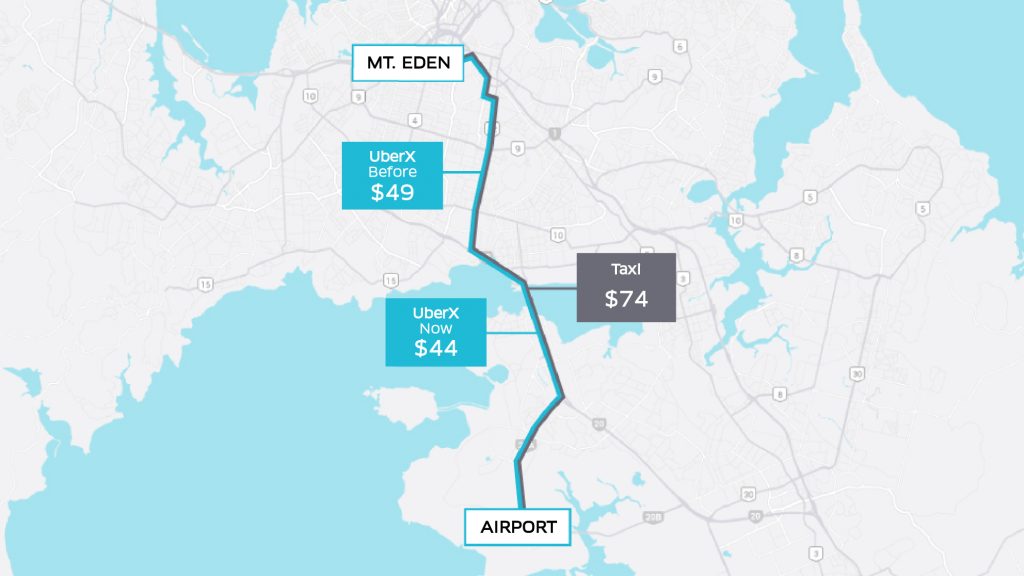 Benefit to driver-partners
These prices not only make uberX more affordable than ever, they should also mean increased earnings for driver partners. As we see in cities all over the world (including New York and Perth), lower prices increase demand, keeping drivers busier, and earning more for every hour on the road.
How do we do it?
Uber's technology intelligently predicts demand to help ensure there is always an available driver nearby when you need a ride. This means you get a ride sooner, and our driver partners spend more time with a passenger in their seat. Arrival times over the past 12 months have been constantly decreasing – average arrival time in Auckland is now just 3.4 minutes.