Malaysia

|

Jun 27, 2016
Uber Activation Site
Written by
Kuala Lumpur we are coming to you!
Join us this at these locations and get activated immediately! Come over to any of these locations and our Uber Business Partners will help you get activated!
Click on the t.uber.com for each location for the location on Google Maps.
Don't forget to bring your IC, Driver's License and Insurance Cover Note. 🙂
BirdsEye View: http://t.uber.com/activemy
Call – 012-3220724 for assistance
Locations: Petaling Jaya, Kota Kemuning, Segambut, Ampang, Cyberjaya, TTDI Jaya, Old Klang Road, Bangsar, Pantai Dalam, Cheras
Uber KL PSC: http://t.uber.com/klpsc
Address: 6 Jalan 51/225a PJCT Industrial Zone, Seksyen 51a, 46100 Petaling Jaya
Opening Times:
Monday – Friday: 10am – 8pm
Saturday: 12pm – 5pm
Kota Kemuning: http://t.uber.com/kotak
Address: Lot G08 Giant Kemuning Utama, No. 3, Jalan Kemuning Prima E33/E
Opening Times: 10am – 9pm
Bangsar: http://t.uber.com/maarof
Address: Dentalpro – 263, Jalan Maarof, Bangsar
Opening Times: 11am – 6pm
Ampang: http://t.uber.com/myampang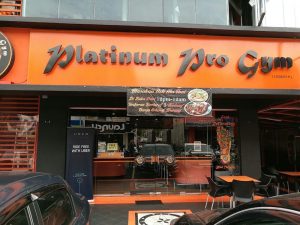 Address: No. 15 G , 15-1 & 15-2, Jalan Medan Bukit Indah 4, Taman Bukit Indah, 68000 Ampang, Selangor
Opening Times: 12pm – 6pm
Cheras: http://t.uber.com/cheras1
Address: MagnaMetier, Level 2, 33,  Jalan Dwitasik 2, Dataran Dwitasik, Bandar Sri Permaisuri (Above Vape69)
Opening Hours: 10am – 5pm
Bukit Jalil: http://t.uber.com/bjalil
 Address: Kiosk MyEG RoadTax, 4, Jalan PUJ 3/2, Taman Puncak Jalil, 43300 Seri Kembangan, Selangor, Malaysia
Opening Times: 11am-6pm
Pantai Dalam: http://t.uber.com/pantaidalam
Address:  Yasin Curry House Jalan 7/132 Gasing Indah
Opening Times: 11am – 6pm (Closed on Friday)
Segambut: http://t.uber.com/segambut
Address: Great Pyramid, Block F-1-3, M Avenue, Jalan 1/38a, Segambut Bahagia – Please ring bell for access!
Opening Times: 11am – 5pm
Address: No 20-2, Jalan Opera G U2/G, Taman TTDI Jaya Shah Alam. (Opposite Shell, along Proton, next to Mediklinik)
Opening Times: 11am – 4pm
Address: 7-0-11, Jalan 3/109f, Taman Danau Desa, 58100 Kuala Lumpur
Opening Times: 11am – 4pm
Address: 12, Lingkaran Cyber Point Barat, Neo Cyber, 63000 Cyberjaya, Selangor
Opening Times: 12pm – 4pm