Malaysia

|

Nov 27, 2015
MyUberPitch
Written by
Have a business pitch that would "wow" the likes of Tan Sri Tony Fernandes, Malaysia's No.1 Entrepreneur? Or maybe a start-up idea you have that needs to be heard by Sulin Lau, Head of Marketing at Maxis?
Come December 4, 2015, you'll be able to request a ride with up to 24 of Malaysia's top business leaders and entrepreneurs!
"Uber is all about connecting people to build better communities. #MyUberPitch provides a great platform for aspiring entrepreneurs to translate their ideas into magic. We are humbled by this opportunity to use our technology to lower the barrier to entrepreneurship and play our role in helping talented individuals realise their dreams." – Leon Foong, General Manager at Uber Malaysia.
The top 3 pitches will be decided by public voting on Says.com beginning December 14. Winners of #MyUberPitch will walk away with the tools and resources to help make their business ideas a reality!
Requesting a #MyUberPitch ride is simple:
Open the Uber app between 2.30PM – 6.30PM on 4 December 2015 and enter the promo code "MyUberPitch"

Slide right to request a #MyUberPitch ride.

If your request is successful, a car with a key business leader will arrive in minutes.

Get in and make your pitch! You've got 15 minutes so make them count!
Tan Sri Dr. Mohd Irwan Serigar Abdullah
Secretary General of Treasury, Ministry of Finance; and Chairman of Malaysian Global Innovation & Creativity Centre (MAGIC)
Tan Sri Mohd Irwan holds a B.A. (Hons) Population Studies from University of Malaya, Kuala Lumpur in 1982, a M.Sc. in Energy, Management and Policy from University of Pennsylvania, Philadelphia, USA in 1994 and a Ph.D in Economics from International Islamic University, Kuala Lumpur in 2003. He was appointed to the Malaysian Administrative and Diplomatic Service (PTD) as Assistant Director, Regional Economics Division Economic Planning Unit, Prime Department, Kuala Lumpur in 1984. Tan Sri Mohd Irwan is still in the service, currently serving as Secretary General of Treasury, Ministry of Finance, Malaysia.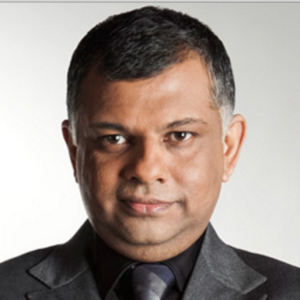 Tan Sri Tony Fernandes
Owner and Founder, AirAsia Group
Educated at Epsom College 1977-83 and then graduating from the London School of Economics in 1987, Tony Fernandes started his career at Virgin Atlantic as an auditor, subsequently becoming the financial controller for Richard Branson's Virgin Records in London from 1987 to 1989. Upon his return to Malaysia, he became the youngest-ever managing director of Warner Music where he was responsible for revolutionising ethnic music. However, when Time Warner Inc announced its merger with America Online Inc., Fernandes left to pursue his dream of starting a budget no-frills airline. In 2009 he launched the first ever long-haul Low cost airline (with Sir Richard Branson) flying from London to Kuala Lumpur.

Leon Foong
General Manager, Uber Malaysia
Leon Foong is the General Manager of Uber Malaysia and has spent the last two years scaling the business from a relatively unfamiliar name in South East Asia to one of the fastest-growing recognizable tech companies in the world.
Educated in Oxford with a B.A in Economics and Management, Leon has been key in growing and optimizing Uber Malaysia's business and operations, which is now operating in Kuala Lumpur, Penang and Johor Bahru.
Timothy Johnson
Head of Marketing, Inti International University & Colleges
"Technology excites me and  consumers keep me alive. From an eager beaver in the FMCG industry to being hardened and sharpened in the Financial Services to now being inspired daily by the students who surround me….I believe that every day, I live to inspire and be inspired by the world at large."

Judith Yeoh
Head of Content, Says.com
She is responsible for content creation, user growth, and product development. She leads a team of content specialists that stalks the Internet, creates shareable content and curates the news for over 2 million people every month.
Wing Lee
CEO, YTL Communications
Wing K. Lee is the Chief Executive Officer of YTL Communications Sdn Bhd, the communications arms of YTL Corporation Berhad, Malaysia's leading infrastructure conglomerate.
Wing also holds twenty-two U.S. Patents in Mobile Internet and distributed systems and was recognized as the Asian American Engineer of the Year during the 2002 U.S. National Engineers Week. A graduate of the University of Texas at Austin, Wing also holds an Executive Certificate in Management and Leadership from MIT's Sloan School of Management.
Jacob Yeoh Keong Yeow
Deputy CEO,  YTL Communications
Jacob Yeoh Keong Yeow is the Deputy Chief Executive Officer of YTL Communications Sdn Bhd. He is presently responsible for driving business growth in the enterprise business segment under Yes, a mobile 4G brand. Jacob also works closely with local and international start-ups to deliver viable products and services for the Internet of Things (IoT) on the Yes 4G network.
A graduate of Imperial College London, United Kingdom with a Master of Engineering in Electrical & Electronic Engineering with Management, Jacob is also an Associate to the City and Guilds of London Institute.
Kai Kux
Managing Director, Asia Venture Group
Kai is Managing Director of Asia Venture Group (AVG), a 100% founders-owned, hands-on internet holding company which engages in both venture building and early stage venture investments across South East Asia.
Kai has been co-founding and co-funding companies such as HappyFresh, iMoney Group, iprice Group and TrustedCompany.com. Prior to joining AVG, Kai led various IPO and M&A mandates in his roles at J.P. Morgan and advised Says.com on their sale to Catcha Group.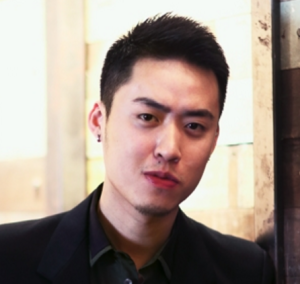 Bryan Loo
CEO, Chatime
The 30-year old Malaysia-born entrepreneur, Bryan Loo, had envisioned building one of the influential multi-labels f&b organisation in the region, encompassing both food and beverage chains that are unique and scalable in the retail sector. After setting up 150+ Chatime outlets nationwide within the span of 4 years, Chatime snatched the title as Largest Modern Tea Beverage Chain in The Malaysian Book of Records; prestigiously awarded as The Brand of The Year 2014 (Tea Category) by the World Branding Award in London, serve as a testament that Malaysians have embraced the consumption of lifestyle tea in a widespread manner.
Gareth Lim
Managing Partner, Tune Labs
Gareth has spent 12 years developing corporate strategy and counting sen. He was part of the pioneer team at AirAsia X and Tune Hotels, leading business development and corporate finance initiatives for no pay in a small room with no windows. He is currently CEO of Plato Capital, a Singapore-listed investment vehicle with interests in the hospitality, real-estate and education space. His current office has windows. In 2015 Gareth co-founded Tune Labs with Tony Fernandes, a VC seeking to nurture and integrate start-ups into the Tune Group ecosystem.
Sulin Lau
Head of Marketing, Maxis
Sulin currently oversees brand, media, digital, social and customer insight for Maxis. Before Maxis, she spent 15+ years poking around advertising, marketing, media and the internet: the first 10 years as a brand planner for Leo Burnett, DDB and BBDO, and then 4+ years as resident troublemaker at DiGi Telecommunications – overseeing different portfolios in brand, ecommerce, and customer experience.
Zaman Ahmad
CEO, Cyber Security Firm
Zaman Ahmad is currently the CEO of a Cyber Security firm based in Kuala Lumpur. Previously he was the Managing Director of Endeavor Malaysia, a non-profit organisation that creates High Impact Entrepreneurs. Prior to his non-profit work, he was the CEO of the CaterhamJet Malaysia project since April 2013.
Deborah Henry
Founder, Fugee School
A wholesome blend of East and West with Asian and Irish roots, Deborah Henry spent much of her teenage years on a bullet train to stardom, journeying from modelville to university, to beauty pageants, charities and the media forefront, becoming the woman she is today – Miss World & Universe Malaysia, model, TV host, actress, MC, humanitarian aide & ambassador, and co-founder of her own charity.
Nazrin Hassan
CEO, Cradle Fund
Nazrin Hassan is the Chief Executive Officer of Cradle Fund Sdn. Bhd. (Cradle), an organisation that manages the Cradle Investment Programme (CIP) which provides early stage funding for technology start-ups. He graduated with a LL.B Hons. from the University of Buckingham and thereafter, pursued his LL.M in King's College London, specializing in Commercial and Corporate Law. Cradle is also the most successful early stage fund if its kind in Malaysia, with the highest commercialization rate in Malaysia, which currently stands at 58%. In 2012, Nazrin was Malaysia's sole representative to the World Entrepreneurship Forum (WEF) and is a member of WEF's think-tank and policy advisor to the APEC Business Advisory Council (ABAC) in Malaysia in 2013.
Choong Fui-Yu
Co-Founder, Kao Dim
Fui is the co-founder & CEO of kaodim.com, the leading marketplace for local services – from plumbers, photographers, cleaners, wedding planners and many more. Kaodim was born in Malaysia and has expanded into Singapore and the Philippines, with the rest of South East Asia coming soon. Before working on Kaodim, Fui spent 6 years as a corporate and commercial litigation lawyer. He's a builder at heart and works day and night building Kaodim into an impactful business, with the hope of bringing positive change to the services industry and everyone in it. He's passionate about big ideas and value creation through business and entrepreneurship.
Kenny Goh
CEO, Macro Kiosk
Kenny Goh has come a long way since founding MacroKiosk in 1998 with 2 other brothers. At age 28, he transformed MacroKiosk into a multi-million dollar as well as a multinational Mobile Technology company from a mere 9 man team to over 200 employees from 14 different nationalities. Having presence in 14 countries across Asia and the Middle East and direct market access of more than 1 billion mobile subscribers globally; MacroKiosk mobilizes mobile technologies in the areas of enterprise mobility solutions and mobile payment services for more than 2,000 clients from 37 countries across 18 industries.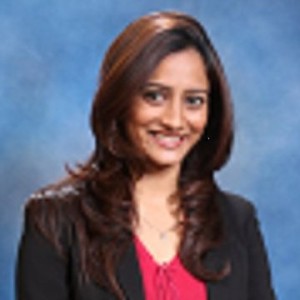 Dzuleira Abu Bakar
VP Investments, MAVCAP
Dzuleira currently is the VP of investments at the Malaysia Venture Capital Management Berhad (MAVCAP). MAVCAP is the largest government back VC in Malaysia, entrusted to spearhead and grow the Malaysian VC industry.
Aziz Hussein
CEO, Cradle Seed Ventures
Aziz has more than 15 years experience in venture capital investment, corporate restructuring, corporate recovery and corporate advisory – skill sets which provide a good base to continue his career in the venture capital industry. Aziz is responsible in setting up and managing the operations of Cradle Seed Ventures, evaluating potential investments and managing portfolios in the targeted information technology sub-sector, namely e-commerce, information security, telecommunication solutions and new media technologies as well as engineering, hardware and connected devices

Carey Ng
National Director, Miss Universe Malaysia
Carey Ng is the Miss Universe Malaysia 2013 who rose quickly into being the youngest National Director of Miss Universe Malaysia (MUMO) in a short two years. She currently runs the organisation which has a reality show, charities, gala events and talent management under its wing, all currently under the franchise of Miss Universe by WME/IMG.

Roen Cian
Director, The Group
Roen Cian began his career in Advertising where he represented leading agencies including Naga DDB, Leo Burnett and Grey Worldwide. Roen left the industry to pursue his dream of being an entrepreneur in 2007 through his partnership with The Group. Roen setup and operated Klang Valley's most notable entertainment spots such as The Hill, The Pool & The Roof. Roen's passion for football led his to setup The New Camp, a 3 acre Sport Complex boasting 2 FIFA grade 3G astroturf fields.
Vivy Yusof
Founder, FashionValet.com
With her very own homegrown fashion empire, Vivy Yusof is the quintessential female triple threat – mother, model, mogul. The founder of Fashion Valet, has a strong passion for reading and writing. She is unlike any other; with a quirky wit, and an endearing knack for lighthearted storytelling, Vivy Yusof is without a shadow of a doubt, an icon in her own right.
Fadza Anuar
CEO, FashionValet.com
Fadzarudin Shah Anuar, 26, was born and raised in Kuala Lumpur. Fadza co-founded FashionValet with his partner, Vivy Yusof, while he was working in Deloitte, juggling both jobs for months before finally resigning eight months after FashionValet went live. He now heads FashionValet, leading the company strategy, marketing and business development.
Sazzy Falak
Actress, TV Host & Fashionpreneur, StreetFashionKL.com
Sazzy Falak always had the Midas Touch. Vibrant in personality and an abundance of relentless passion, she started as an actress. The role that skyrocketed Sazzy into a household name was Sasha in 'Gol & Gincu'. Known for her personal style and love for fashion, her husband/partner-in-crime encouraged her to start her own fashion line. In the blink of an eye, Street Fashion KL was on its way to the Big Apple for New York Fashion Week. The modern batik interpretations also secured a much coveted slot in Kuala Lumpur Fashion Week both in 2014 and 2015.

Nazril 'Nash' Idrus
Founder, Explosive Minds Asia
Nazril Idrus or Nash has always been a high achiever and his passion has always been in connecting with people and dreamt of being an entrepreneur. He created a multiple award winning sales agency, on top of being a media personality. He was also one of the top 12 contestants in season 1 business reality-TV program "Apprentice Asia" hosted by Billionaire Tony Fernandes.