China

|

Oct 21, 2015
Halloween Ride Guide
Written by
With so many goblins and ghouls roaming the streets on All Hallows' Eve, things can get a little scary. Here are some Uber tips so you have a safe night with treats and no tricks.
---
Don't get spooked by Surge Pricing. Get a Fare Estimate in the app to get an idea of the cost before you ride.
---
Sharing isn't scary. Split your fare if you're rolling with friends and take uberPOOL (if available in your city) for parties of two or less.
---
Confirm your driver's car model and license plate in the app before you hop in your chariot. And if you're still not sure, you can always text or call your driver.
---
"I'm on my way!" is a line that's been used since before Dracula was a vampire. Prove it this time—Share Your ETA and let your friends know when you'll arrive at the monster mash.
---
Leave your fangs behind? Get in contact with your driver directly if you realize you're missing something.
---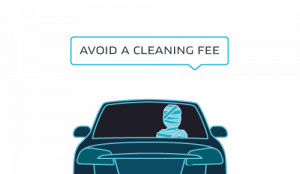 You're no mummy, so don't get wrapped up in a cleaning fee. Keep your fake blood, zombie paint, and glitter in check to ensure there is no damage to your ride.
---
Now that you're a pro when it comes to Uber on Halloween, it's time to relax and have fun. Whether you're headed out or hosting a party, we've got some tunes that will raise your spirits.