Canada

|

Nov 19, 2019
Uber, Toronto Pearson kick-off new official rideshare partnership to help to help passengers quickly and easily get to their ride 
Written by
At Uber we are always looking for ways to improve the experience of getting to and from the airport. 
That is why we are proud to announce Uber as the Official Rideshare Partner of Toronto Pearson, which includes launching new in-terminal digital advertising campaign that will help travellers quickly and conveniently find their way to their Uber pickup location. 
Upon landing at Toronto Pearson, travellers will see new advertising directing them through baggage claim to find the nearest rideshare pickup location — helping give travellers a seamless onward journey.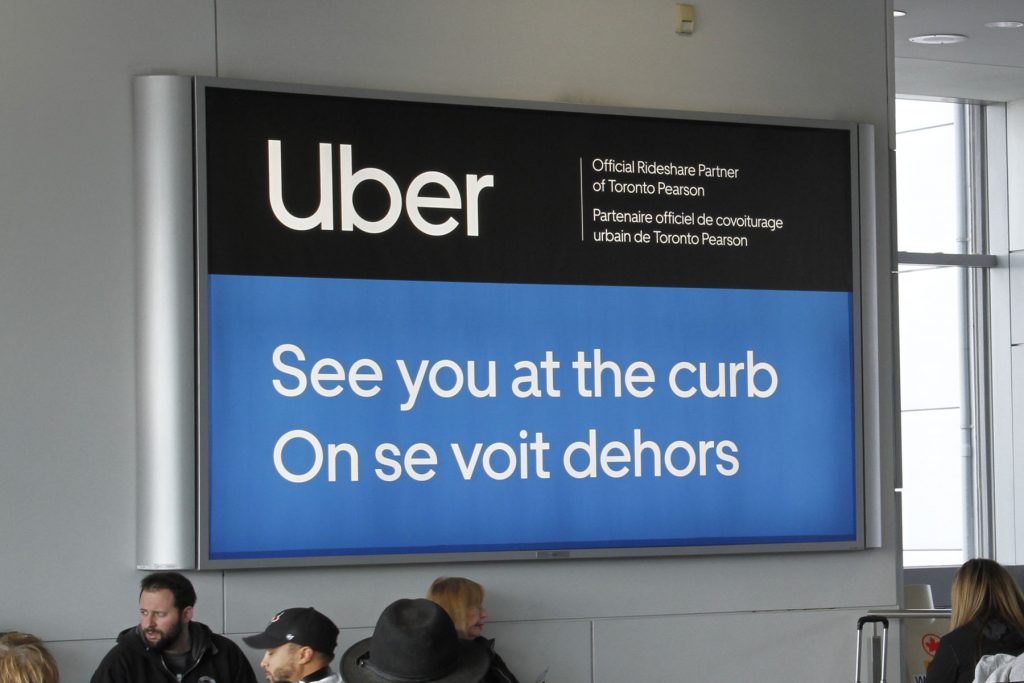 The official partnership follows a range of new initiatives developed between Toronto Pearson and Uber. This includes a first-of-its-kind pilot in summer 2019 of new kiosk booking technology which allowed travellers to book a ride with Uber without using the mobile app. 
Physical kiosks within the airport provided step-by-step guidance to travellers as they selected an Uber ride. Using the kiosk, travellers were able to select a ride, pay for it using a credit card and proceed to a pickup location. The pilot was a first for us in any environment, including at airports.
As part of another recent pilot at Toronto Pearson, hungry travellers can also place orders through Uber Eats and have their food delivered to their gate. This pilot is currently available with select restaurants in Terminal 3.
The official partnership and new advertising campaign are the latest steps in our relationship with Toronto Pearson — working towards our common goal of making the airport pickup experience seamless, whether travellers are in town for a business meeting or returning home to loved ones.
"As a strategic partner, Uber continues to transform our passenger experience through Ridesharing, UberEATS, and the application of new technologies to provide real time, personalized solutions for everyone who transits to and from Toronto Pearson. Ridesharing has become an important mode of transportation for passengers at Toronto Pearson," said Scott Collier, Vice President of Customer and Terminal Services, Greater Toronto Airports Authority.  
"Every day we strive to provide our passengers with the best possible experiences and we know that Uber's platform adds yet another powerful dimension to the growing portfolio of transit options available at Toronto Pearson."