On-Demand Mentors
Tuesday, March 15
Entrepreneurs, young professionals, and aspiring executives — your opportunity to learn from the Twin Cities' best and brightest women leaders is only a tap away.
We've teamed up with Dress for Success and Women In Networking to celebrate Women's History Month — on Tuesday, March 15th, request 'MENTOR' for a chance to ride with one of the Twin Cities' top women business leaders from Target, Askov Finlayson, Mall of America and more. Find out how to request and learn more about each of the mentors below.
---
---
---
---
HOW IT WORKS
Enter promo code MENTORMN to unlock the special MENTOR option

Between 11am – 2pm on March 15th, set your pickup location in this coverage zone and request the MENTOR option on the bottom slider in your app

If available, you'll be randomly matched with a mentor and picked up curbside for a FREE 15-minute mentorship

At the end of the trip, you'll be dropped off at your pickup location
---
ProTip: Come prepared to get the most out of your experience. Have your contact information ready to share and a clear list of goals you'd like to discuss during your ride.
---
MEET THE MENTORS
Stephanie Silvers is the Executive Director at Dress for Success Twin Cities. She has been involved with the organization since they first opened their doors in January of 2010. She oversaw the development of all four Dress for Success Twin Cities programs and helped grow the organization to a half-million dollar organization. Stephanie came into this position well-qualified; prior to her employment with Dress for Success Twin Cities, she was the Interim Director for At Home Group in Minneapolis for three years. Stephanie has a Bachelor of Arts degree in Urban Studies and African American Studies from the University of Minnesota.
Teresa Thomas, Director of WIN, creates energizing connections through networking events, workshops and speaking. As the author of Win/Win Networking: Your Guidebook for Confident and Effective Networking, she knows first-hand that confidence and networking skills can be learned and developed.
In 2007, Teresa took on the leadership of WIN to provide welcoming networking and professional development events for authentic, motivated women in business to lift each other up for success.
Teresa believes networking is really about seeing the interconnectedness between all of us. It is about listening and noticing the ways we can lift each other up.
As Senior Vice President of Marketing and Business Development with Mall of America®, Jill Renslow oversees Mall communications, marketing, strategic alliances and partnerships, advertising, digital media, group sales, theme park, and theatre marketing. She is responsible for working with new and existing tenants to create unique experiences and drive sales and traffic. Recent accolades include being named one the 2016 People to Watch and one of the 2015 40 under 40 by the Minneapolis/St. Paul Business Journal. Renslow holds a B.A. in marketing communications from St. Cloud University and an M.B.C. from the University of St. Thomas.
Tracy Murphy,  Senior Director of Enterprise Business Architecture, started her journey at Target 25 years ago and has taken her across the world to India and back again to Minneapolis. Murphy's experience spans merchandising, finance and business process architecture. She is passionate about nurturing people through times of profound change and helping people get roadblocks out of the way so they can do great things. She loves the outdoors and has biked the MS150 for the last 21 years. Murphy graduated with a Math and Economy major from St. Olaf College.
Kiara Powell is the Managing Director of Askov Finlayson, a Minneapolis-based men's apparel brand and retailer. As the leader of a small team, Kiara oversees all aspects of the company's operations. She is responsible for strategic planning, product development, e-commerce as well as the new Askov Finlayson flagship store, and partnerships including Minnesota's first and only Warby Parker showroom and Askov Finlayson's Keep the North Cold Campaign, a charitable initiative with Climate Generation to benefit climate change education.
Powell started her career at Target and spent 12 years there in various positions within the merchandising division, based in both Minneapolis and London. She is mom to two little girls and is active with the non-profit Gigi's Playhouse.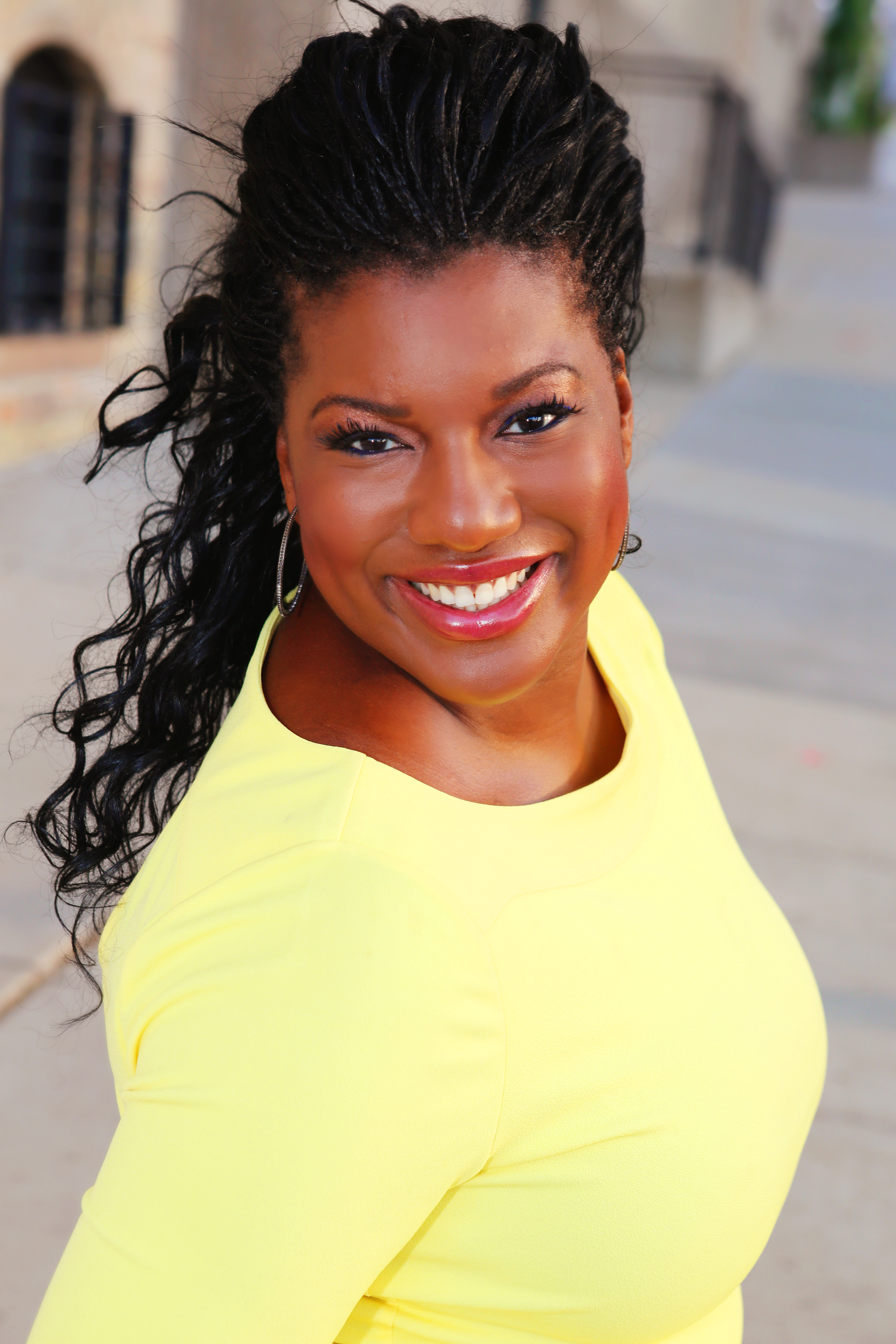 Jasmine Brett Stringer is principal of JB Stringer LLC and founder of the internationally recognized lifestyle brand Carpe Diem with Jasmine. With more than 15 years of business-to-business sales and customer marketing experience, Stringer is a nationally recognized and sought-after lifestyle expert featured on a variety of media outlets, including CBS WCCO-TV, The Insider and OWN-TV. Her southern belle charm is not limited to the screen; Jasmine will teach you to seize your life as a regular contributor for the Huffington Post and within her own lifestyle blog entitled, Carpe Diem with Jasmine. Stringer graduated from American University's Kogod School of Business in Washington, D.C.
Barbara Zuleger, business accelerator from Performance Partners, works with entrepreneurs running small business becoming bigger businesses. As a long-time entrepreneur she knows the challenge of creating growth in business that is Sustainable, Leveraged, and Profitable. Her no nonsense approach to business growth hits the mark for true entrepreneurs who are ready to take the leap to a great quality of life. Since 2008 Barbara has used her experience and training to help hundreds of entrepreneurs take control of their business and improve their quality of life. Her drive for continually learning and experiences is a big part of her success.
In 2007, Mary "Bumblebee" Pokluda, started Bumblebee Personal Assistants when she recognized how difficult it was for motivated, driven, people to find time in their days for themselves. She had been in retail for many years working 14 or more hours a day. When she couldn't get basic errands done, Mary recalls thinking, "I wonder how other busy professionals balance work, life, and family." Her answer was to provide on-demand personal assistant services. Having recently expanded to include Weddings & Events and Business Services divisions, Bumblebee strives to meet its vision to give the gift of time to busy clients.
Dr. Verna Cornelia Price, CEO of The Power of People Consulting Group™ is an internationally known human potential expert specializing in personal power, leadership and change. She is the founder of an Undergraduate Leadership Academic Minor at the University of Minnesota, The Power of People Leadership Institute™ and Girls in Action™. Dr. Verna consults with diverse, international audiences that include corporate executives, government agencies, k-12 educators, not-for profits, and universities. In 2016, Dr. Verna partnered with Light of Hope and traveled to Kenya, Africa to launch her first Girls in Action Chapter in Africa. She received her Ph.D. in Educational Policy and Administration from the University of Minnesota and has received multiple awards over the past few years which include the Minnesota Ethical Leadership Award, EBONY Magazine's Everyday Hero, the Black MBAs' Entrepreneur of the Year, and Women Venture's Pioneer of the Year.